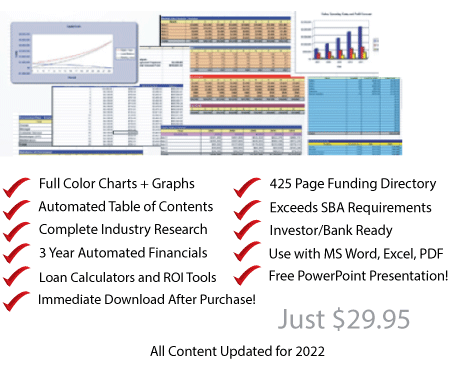 People love frequenting bars (as they have for many millennia), and the demand for frozen cocktails such as daiquiris has never been higher. Due to the Covid-19 pandemic, the way that many drinking establishments conduct their operations has changed drastically. Many locations now focus on providing daiquiris and mixed drinks via outdoor seating and via "take-away" beverages. Once the pandemic subsidies, it is expected that venues such as daiquiri bars will explode in popularity as social-distancing guidelines are eased (which is already happening in several areas where cases have declined markedly).
DaiquiriBarBusinessPlan.com has developed a comprehensive suite of business planning tools that you can use in order to develop documents specific for capital raising or general business planning. The full text of the plan can be found here or here.
Our Excel model is a question-and-answer based spreadsheet that automatically creates a three-year financial forecast including a profit and loss statement, cash flow analysis, balance sheet, breakeven analysis, and business ratios overview. The Excel spreadsheet is completely customizable for your business' needs and operations.
Please see the video below: